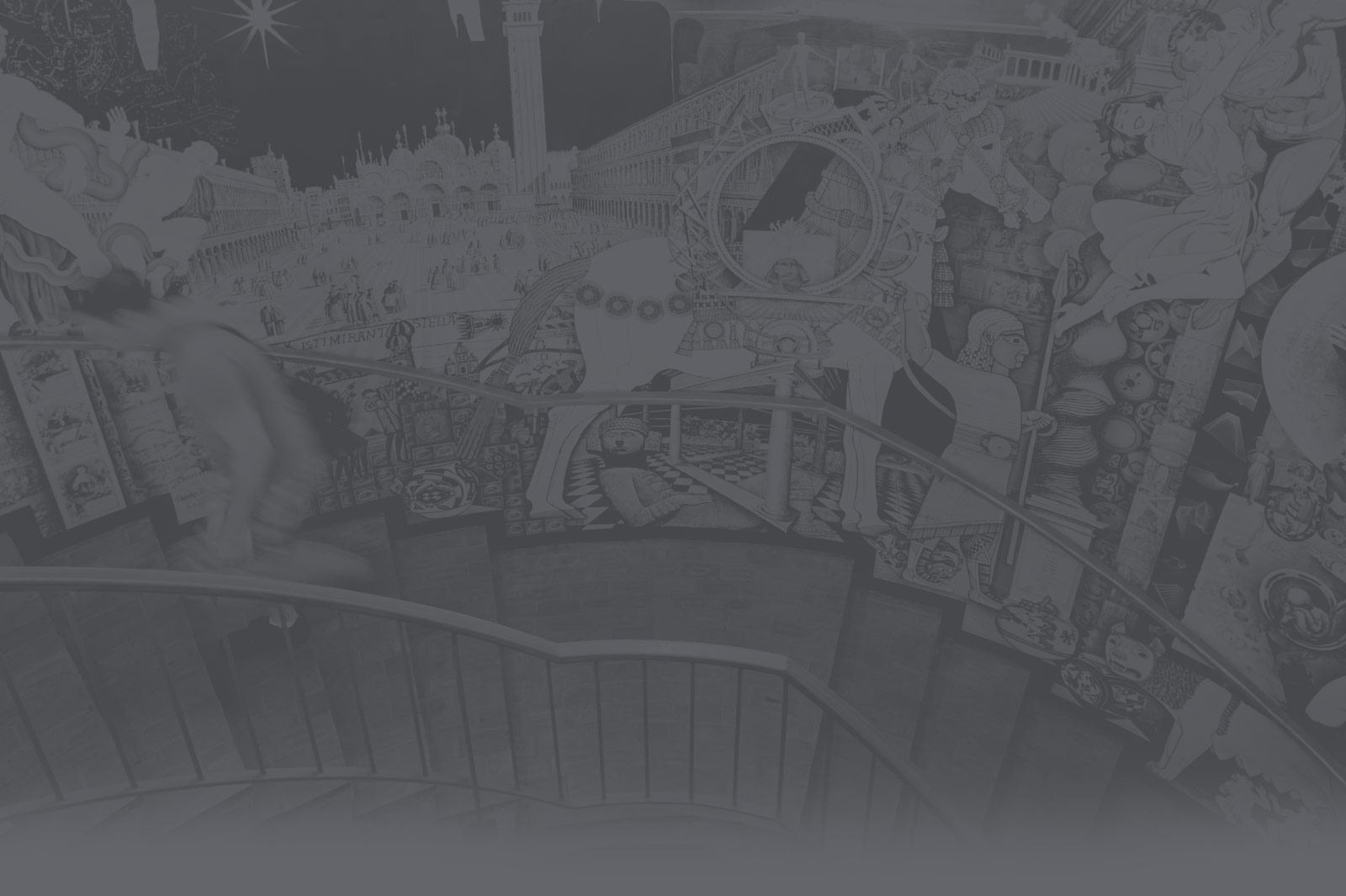 News & Resources

May 2023
Summer Beach Reads from Colleen Hoelscher, Special Collections Librarian
Some people would assume that since I work with our rare book collection, I spend my free time reading classics and high-brow literature. They're wrong, I mostly read fluffy romances outside of work. Here are a few books on my radar that I recommend for summer beach reads:
The new book I'm looking forward to the most this summer is Happy Place by Emily Henry. Henry's books are charming, with deep characters and a happy ending. My favorite of her past books is Beach Read; read this one and tell me we don't need a movie adaptation starring Adam Driver immediately. PG-13 on the smuttiness scale.
Can't get enough of the Great British Bake Off, or looking for a romance with a same-sex pairing? Alexis Hall's Paris Daillencourt is About to Crumble brings together a vibrant cast of characters on a very familiar-seeming reality competition show, with the titular Paris Daillencourt falling in love with one of his fellow bakers while dealing with anxiety, family issues, and concocting new confections weekly. Rated R on the smuttiness scale.
Are you a Taylor Swift fan who loves hunting down Easter eggs, and is a fan of historical fiction? I recommend checking out Beatriz Williams. Her books feature dual storylines, with simultaneous plots in the past and present-day, and she loves connecting together characters from past works and filling each new book with subtle references to her past works. A Hundred Summers is a particularly beachy one of her books and one that I stayed up all night to finish. PG-13 on the smuttiness scale.
By the Book by Jasmine Guillory is a modern retelling of Beauty and the Beast, but this time a bit sexier and way less Stockholm Syndrome. PG-13. Just like the Beast's library in the Disney movie, this novel is perfect for book lovers.
Like many romance readers, I can tear through a good book in a matter of days—buying them all could be an expensive habit. I am a huge fan of the San Antonio Public Library's ebook collection, which can be accessed via the Libby app. While there is sometimes a wait for new releases, older titles can be downloaded instantly, and there is a great variety. I usually read on my Kindle, but you can also read books right on your phone—meaning less to pack for your beach trips.
---
March 2023
Two title recommendations from Audrey Stewart, Digital Technologies Librarian
Keep Sharp is a great preventative health book on dementia. The author, a surgeon, goes into great detail about how anyone at any age can make small daily changes to improve their brain health (including diet and sleep!). I enjoyed this book because I've been reading more and more about the connection between gut health and the brain. Dementia prevention was just one more avenue to explore.
Remarkably Bright Creatures (audiobook) is available from the San Antonio Public Library app called Libby. The audiobook version is spectacular as each character is narrated by a different voice. The opening character is unexpected so you'll have to check it out to be pleasantly surprised.
The novel takes place off Puget Sound near Seattle and follows the lives of two characters before they find a common thread with some help from a sea creature…
---
February 2023
Professor Alex Gallin-Parisi recommends two of her favorite new podcasts of 2022 that you should listen to in 2023!
When I get hooked on a podcast, I get hooked. I can't wait for the next episode to download; I will save up a couple episodes if I know I will be on a flight or, much more likely, vacuuming my house with my headphones on. 2022 kept me going with my regular roundup of podcasts dedicated to The Bachelor franchise (2 Black Girls, 1 Rose (full episodes on Patreon), Love to See It, and Bachelor Party  (I don't listen to any of the ones affiliated with the shows or ABC/Disney). I continued to listen to my usual political/news/humor ones (I favor Lovett or Leave It), my Slate podcasts like ICYMI and Decoder Ring, along with a bouquet of new podcasts including Offline (started late 2021), and 2022's Work Appropriate, First Person, and Dare We Say.
My two absolute favorite podcasts of 2022 were Normal Gossip and Articles of Interest: American Ivy. 
[Note: I have an Android, so I use Stitcher for both podcasts (and for all of the above, except for when I pay for Patreon), but you can easily use Apple Podcasts for all of them too or whatever podcast app you prefer.]
Normal Gossip is perfect for when you want the rush, joy, drama, pettiness, and sheer messiness of gossip but aren't eager and/or able to get it from someone in your own personal or professional circle. Host Kelsey McKinney and producer Alex Sujong Laughlin take gossip submitted by friends or friend-of-a-friend (and now listeners' friend-of-a-friend), anonymize it, and share it with a guest on the show. Like, if I submitted a story – and it has to be a true story – Kelsey and Alex would make sure that it wasn't traceable to me, and then they would invite a guest on to the show – say, for example, Samantha Irby, who was actually a guest on the show! – and Kelsey would tell Sam the story. Kelsey would also periodically stop the story and ask Sam questions about it, like, "What would you do at this point if you were the grad student's wife/cat owner/neighbor/snobby knitter?" or "Who do you think is the villain of this story?" It is sooooo much fun to listen to! The stories are usually a comedic mix of banal and suspenseful; they never use crime stories or commonly triggering scenarios; and it is a perfect show.
Articles of Interest: American Ivy is a seven-part mini-series about the origins, twists and turns, and current state of what used to be called "American Ivy style," which you may know better as preppy style or even just…. normal clothes. Button-downs, chinos, cable-knit sweaters, blazers, polo shirts, World War II, Princeton University, prep schools, Japanese history, Jews, young Black men in New York and London, WASPs, Ralph Lauren, Tommy Hilfiger, UNIQLO, Japan and U.S. relations, capitalism, elitism, accessibility, a palatable dash of college a cappella singing – Ariel Trufelman's American Ivy has it all and more. It is part fashion history, Japanese history, American cultural criticism. I really enjoyed it and highly recommend it to anyone interested in why we wear what we wear.
---
January 2023
Professor Anne Jumoville Graf has a witchy recommendation.
The Witch's Heart by Genevieve Gornichec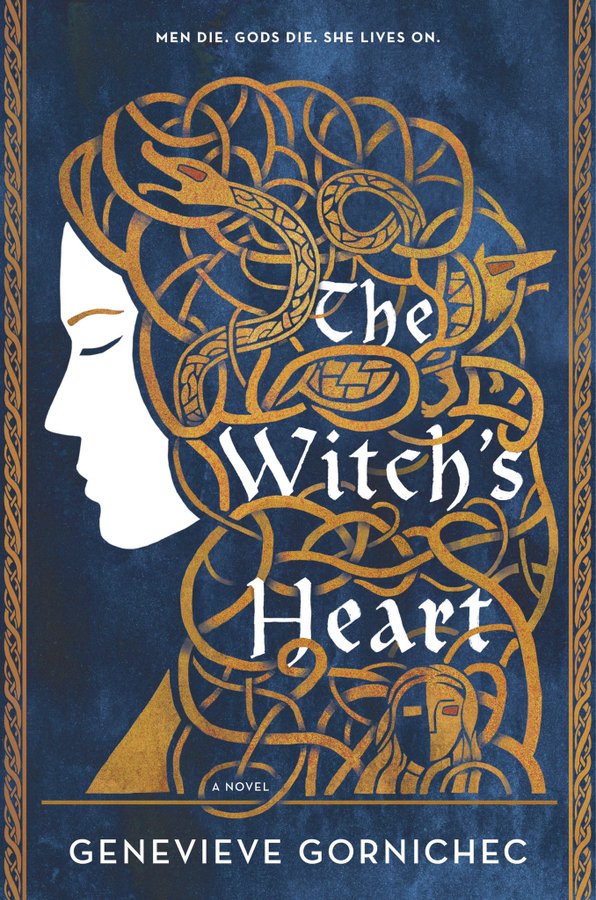 How did you come across this title?
I don't know how I came across this book! I know I checked out the ebook version on my Libby app and read it at night, on the weekends, in any other little snatches of time I could get. I'd like to re-read it in print and savor it a bit more.
Who do you recommend this to?
I recommend this book for readers who like fantasy and mythology. I enjoyed the reimagining of interactions between Norse gods like Loki and Odin, but even more the centrality of the female characters. I found this book to be both a great escape from my daily life but also a thoughtful and resonant exploration of motherhood, gender and sexuality, loyalty, love, fate, and forgiveness.
Interested? Get this book at the San Antonio Public Library or ask via interlibrary loan!
---
December 2022
Grant Hardaway has a film recommendation.
Drive My Car, Directed by Ryusuke Hamaguchi
How did you come across this title?
I initially learned about Drive My Car via the rave reviews it received during its festival circuit run in 2021. Before Drive My Car, director Ryusuke Hamaguchi was a relatively unknown arthouse filmmaker and had yet to gain the attention of the international mainstream. Drive My Car ended up being his international breakthrough garnering him numerous awards and nominations. Along with being the first Japanese film to be nominated for the Academy Award for Best Motion Picture, the film also won Best International Feature Film at the 2021 Oscars.
What do you like? Who is the intended audience?
Like many of Hamaguchi's other films, Drive My Car is a sweeping collection of intimate character studies. Based on a Haruki Murakami short story, the film follows a recently widowed theater director as he attends a residency in Hiroshima to direct an unconventional rendition of Chekhov's Uncle Vanya. As the winding plot unfolds, every character's story is provided with a genuine depth rarely seen in modern cinema. Drive My Car is brimming with heartfelt performances, one of the best original soundtracks in recent memory (by one of my all-time favorite musicians Eiko Ishibashi), and beautiful cinematography of the Japanese countryside. It is easily one of the best movies of the last several years.
I recommend this movie if you like any of the following:
Theater
Excellent Countryside Cinematography
Good movies