Yes, this is our annual blog post from your library director, to introduce some new names to you and to wish others farewell.  Pardon the click-baity title, but it's apt.
During the summer months, we updated our directory page to include new photos as well as new contact and scheduling options.  Updated office locations are also included, as we've moved around the building a bit. Go visit if you haven't had the chance.
You can skip my picture though. What can I say? The pandemic was rough. Plus, I just have one of those faces where you need to take 200 shots to get 1 decent image. I'm also fairly certain that the person behind the camera is holding a grudge. I asked to get it lightened up, filtered out a little bit, and, this is what I got back.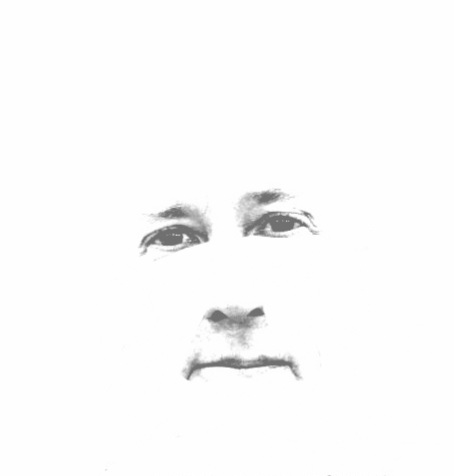 I guess I'm stuck with the original. Fortunately, on that new "Meet the Team" page, you'll also see a few new faces that don't need a filter.   
We're excited to introduce Visiting Assistant Professor and Humanities Liaison Lacey Brooks-Canales to the Coates Library. A graduate of UT-Austin, Professor Brooks-Canales will work with students and faculty members in History, Religion, Philosophy, and Human Communication/Theatre.  In the spring semester, she will be working with several social sciences subjects and will tackle a number of special projects.
Rebeka Delgado, our new Archives Assistant, brings her wealth of experience to bear as she fields questions at the Special Collections and Archives reference desk, assists in the organization and preparation of materials for easier access, and contributes to the digitization projects in that unit. We're extremely lucky to have her with us. 
Early in the summer, we invited Audrey Stewart to join our staff as the new Digital Technologies Librarian. After spending four years as an Instructional Librarian at Coastal Carolina Community College, she relocated to San Antonio and enhanced her professional experience as a Media Specialist and Educational Technology Coordinator at TMI Episcopal. As the guiding force behind the library's website, I know that her experience blended with a fresh perspective has already taught me many new things. I'm excited to see where she takes us.
This semester, the library also welcomes back a member of our Trinity family.  Blake Keeling will soon graduate with a Masters of Library and Information Science from Texas Woman's University. She will complete her practicum experience with us, where she will gain a real life perspective on the inner workings of an academic library. 
Of course, I must send a shout out to our new University President Vanessa Beasley.  President Beasley is an accomplished administrator, a talented educator, and a library advocate. Even if she's not on our "Meet the Team" page, we consider her an honorary member.
And let's not forget all of the new student faces that we're seeing every day. Right now, after almost 20 years at Trinity, I can truthfully say that the library is more popular than ever. And it's not just Starbucks! We're excited to see the new faces, returning faces, and we're so pleased that you find the Coates Library a great place to meet and study, research and discover. 
Of course, welcoming new folks means saying goodbye to others.  Professor Michael Hughes departed in July to take on new challenges and opportunities.  For any of you who worked with him during his time at Trinity, there will truly be no replacing Professor Hughes. In addition, Cataloging Assistant Whitney Wettberg is preparing to move on and I want to thank her for her many contributions as a member of our Resource Management team. 
And I would be remiss if I failed to recognize that as we launched into our fall semester activities, many of us did so with heavy hearts. The loss of our friends and colleagues Corinne Pache (Classics) and Carey Latimore (History)…well, I apologize but I still struggle to put into words the ways that I've felt their absence. The library lobby includes a small memorial to them both, and if you have the words to share–good memories, good thoughts–please stop by. 
Wishing you all an intellectually stimulating, engaged, and inspiring fall semester…
Benjamin Harris
Interim University Librarian