Are you one of the millions of people who fall in love with language learning each year? What resources do you use? If you're enrolled in a language class, no doubt you use a textbook of some sort, and probably a pocket dictionary. And of course, nowadays there are hundreds of apps to help with grammar, vocabulary, and even full-text translation. But how do you improve your listening comprehension in a way that's both helpful and entertaining? Thankfully the "language lab" days of listening to dust-covered cassettes with cringey dialogues are gone, but what has replaced that activity?
Asian Languages
With respect to studying Asian languages in particular, finding listening comprehension resources has traditionally been a challenge. But now, thanks to the internet, we're in a golden age of Asian entertainment media being easily available in the West. So whether you're studying Korean, having gotten hooked on Korean television series like Squid Games or Crash Landing on You, or by stanning BTS (if it's the latter, you'll definitely know what "stanning" means), undertaking Japanese to strengthen the business skills on your resume, or maybe brushing up on your Thai in anticipation of traveling to visit extended family, here are some great media resources to improve your aural understanding of your target language:
(All photos, images, and screenshots below are used under Fair Use, per 17 § 107 U.S.C.)
Radio Garden (https://radio.garden)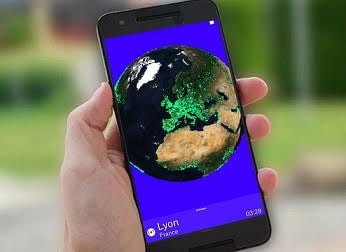 Radio Garden is both a website and an app that allows you to tune in to thousands of live radio broadcasts from dozens of countries across the world, on all continents. This includes hundreds of stations from India, Indonesia, and the Philippines, as well as Japan, China, Vietnam, Thailand, Malaysia, and Taiwan.
Browse Netflix titles by Original Language (https://www.netflix.com/browse/original-audio)
Many folks already have a Netflix subscription, and one of the handiest yet least known educational features of Netflix is the ability to browse titles by language. Simply go to https://www.netflix.com/browse/original-audio and you can choose content in any of 29 different languages.
---

iQIYI (https://iq.com)
iQIYI, based in Beijing and Shanghai, is one of the largest online entertainment streaming services in the world, with a claimed "6 billion hours spent on its service each month and over 500 million monthly active users" (per sources cited in Wikipedia). iQIYI offers both a free version with advertisements as well as a premium "VIP" service. The site features thousands of titles in languages like Mandarin, Cantonese, Thai, Malay, Vietnamese, and Korean.
---
Viki (a portmanteau word from "video" and "wiki") is a major US-based streaming service specializing in Asian film and television. Most of the thousands of titles in the Viki catalog have subtitle options in dozens or even hundreds of languages, thanks to a proprietary subtitling system based on user contributions. These subtitles can even include brief "translator's notes" explaining cultural nuances that a literal textual rendering would miss. Viki even offers user-hosted "viewing parties" in which subscribers can live-chat while simultaneously streaming a title.
---
YouTube (https://www.youtube.com)
We can't forget about good ol' YouTube! It's true that despite the company's anti-piracy algorithms, a lot of illegally uploaded, low-quality TV and feature film clips keep popping up. But YouTube is still one of the world's biggest streaming platforms, and virtually every other media company uses it for at least partial distribution of their productions or previews, so you can often view major Asian-language media titles with little fear of copyright infringement. This website summarizes some of the highlight channels.
---
Amazon's Prime Video service leverages the company's broad international product reach to provide a great resource for accessing otherwise hard-to-find foreign film titles. Some works are streamable for free with a Prime subscription, while other films can be digitally purchased or rented for a 48-hour period.
---
Coates Library's Media Collection (https://mill.trinity.edu)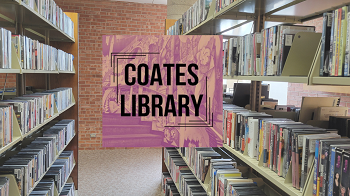 Don't forget Coates Library! We have thousands of foreign-language DVDs and Blu-ray discs (you can check out an all-in-one player or a peripheral USB DVD drive from the circulation desk). To browse our holdings in any of these major Asian languages, just do the following:
Select "Call number" in the pull-down box at left.
In the middle Search Term window, type PN1997.2, followed by a space,and then append any of the following film language codes:
B4 = Bengali
C5 = Chinese
J3 = Japanese
K6 = Korean
M6 = Mongolian
P3 = Punjabi
T4 = Tamil
V5 = Vietnamese.
In the far right pull-down box, select "Video Collection". And that's it!
Interlibrary Loan
 – 
Still 
can't find what you're looking for? Take advantage of the library's interlibrary loan service; we can often borrow physical media from other libraries for you! Visit the 
WorldCat database
 and search for the title you want, then within the title record click on "Send Request to ILLiad". We'll do our best to find the item for you from a nearby library.