This fall, much of the buzz on campus has been about the new Dicke Hall, a center for the study of the humanities at Trinity. But did you know that the Dicke family are also significant supporters of Coates Library? 
Special Collections and Archives is home to the Dicke Collection of Fine Art Books. Donated by James F. Dicke (Class of 1968), the collection is primarily made up of books related to fine art, including catalogue raisonnés (comprehensive listings of an artist's works), exhibit catalogs, artist's books, and more. 
One highlight of the collection is the 1935 limited edition of Ulysses by James Joyce, illustrated by Henri Matisse. Matisse's illustrations draw from classical mythology, contributing to speculation that he did not actually read the book as part of his creative process. The Coates Library copy is signed by the artist.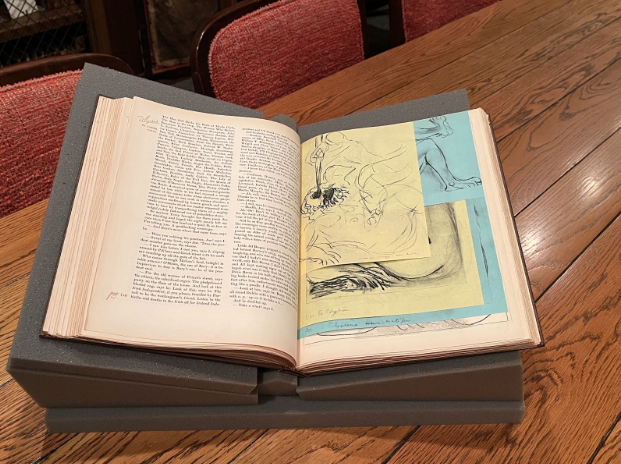 Consisting of 33 volumes and cataloging over 16,000 works, the Pablo Picasso catalogue raisonné prepared by Christian Zervos is considered by critics an examplar of the genre. This work was initially published between 1932 and 1978; the library has a copy of the critically acclaimed 2013 reissue.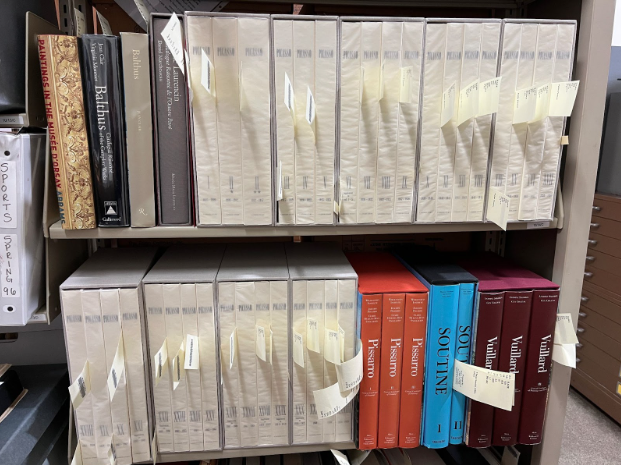 The Dicke collection includes several works by Andy Warhol, but this one may be my favorite. This collection of seven books about Warhol's iconic publication is part of a limited edition of 2,000, and is housed in a suitcase designed by Karl Lagerfield. Believe me when I say that fitting a suitcase in the bookstacks can be a challenge.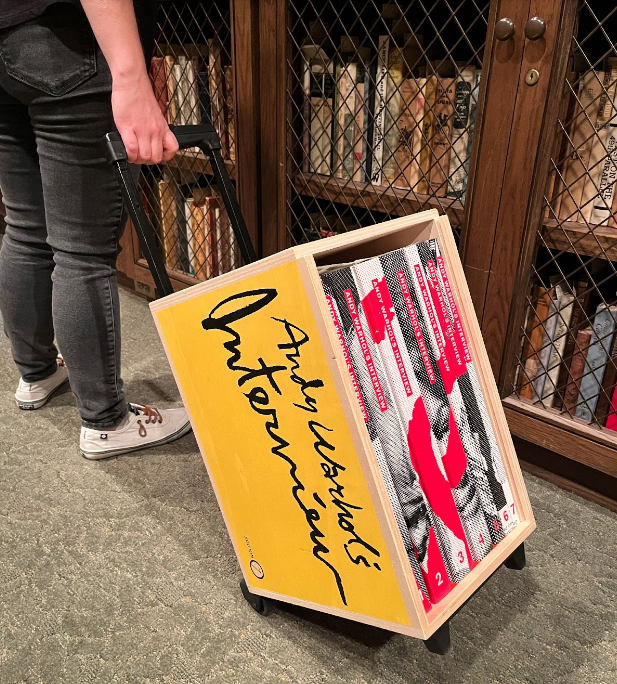 This volume of paintings by Madame Chiang Kai-shek provides an opportunity to see the artwork of a fascinating woman. Soong Mei-ling was the First Lady of the Republic of China from 1928 to 1931, again from 1943 to 1949, and the First Lady of Taiwan from 1950 through 1975. Educated in the United States from a young age and fluent in English, she accompanied her husband on trips to the United States and was a valuable diplomatic figure. She began painting in the 1950s and released this volume in 1956.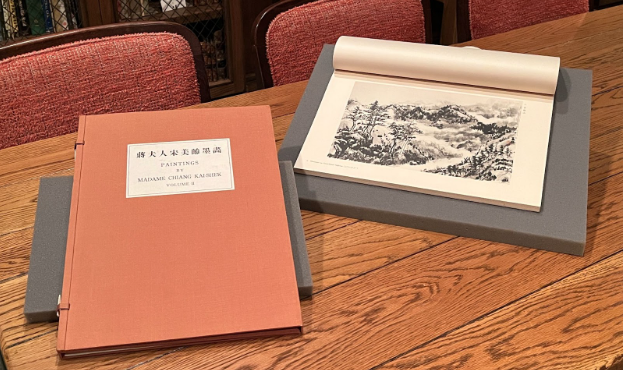 In addition to the book collection, numerous pieces of art adorning the library walls were gifts of James Dicke. The full collection can be viewed online, or throughout the library building.