It's mid-morning and all the individual study rooms in the library are already checked out with additional reservations lasting until early afternoon. The library does a brisk business with study rooms. Last school year the room keys were checked out over 4000 times, a 15% increase from the year before. This year the library expects even bigger numbers due to renovated study rooms and a new reservation system that offers students greater flexibility.
Over the summer, the library scrapped the white board painted walls and installed real white boards in the 2nd floor study rooms. The rooms also got new tables and chairs. Responding to student complaints that the rooms lacked privacy, the windows were frosted in strips. The frosting is especially appreciated by the many students that pace the rooms practicing for presentations.
Job interviews are another important use of the study rooms. The rooms give seniors and graduate students a quiet place on campus for Skype interviews. The rooms are popular for group projects as well. Along with the eight study rooms that individuals can check out, the library has a medium and a large study room, both with mediascapes, intended for groups over 3 students.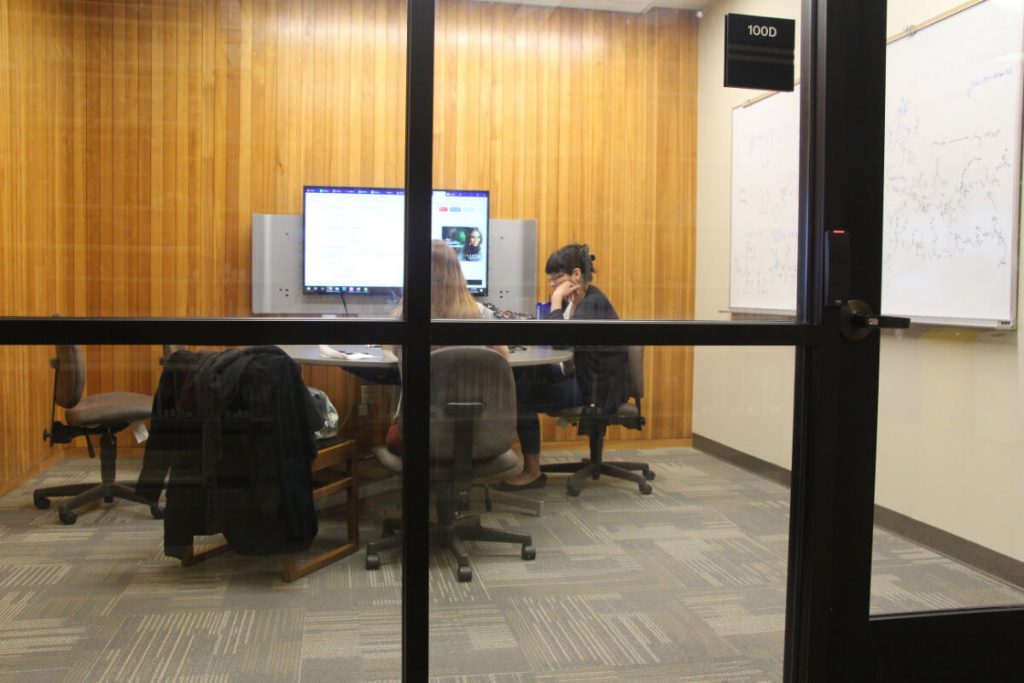 A less visible change is new software for making reservations online. Students were frequently frustrated with the library's previous system that only allowed for checking out at the hour. The new system allows for reserving the room at quarter hours making it more accommodating to students with busy schedules.
Reservations can be made online a week ahead of time. Students are encouraged to make their own reservations from the link on the library's webpage, a piece of advice you will hear frequently given at the circulation desk as study room use continues to rise.