When you are working on an assignment do you ever wonder, "Gosh, isn't there an easier way to do this?" Well, if you are asking that question about citing sources, organizing your research, or writing a paper, the answer is YES! If you have not had a chance to check out Zotero yet, you really should give it a whirl. Still not sure? Here are five reasons that might change your mind.
1) Zotero is free

It costs zero, zilch, nada…nothing. Zotero is a free open source citation management tool that rivals some of the more expensive tools on the market. Seriously, you need to try it out if you ever plan to write a paper or do any kind of research that requires sources. Not sure how to get started? Check out our handy-dandy guide to get started today!
 2) Organize your research quickly and easily

Zotero offers options for capturing sources easily. With the click of a button using the Zotero Connector for Chrome, Firefox or Safari you can add books, articles, webpages and even download entire PDF files right into Zotero.
Zotero will fill in all of the bibliographic information that is available. You can organize your items by creating folders, selecting the appropriate folder using the browser app, or dragging and dropping items to rearrange within Zotero.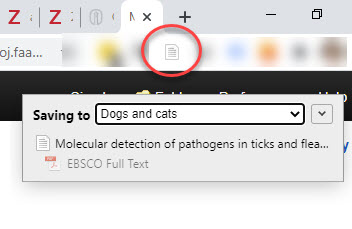 You can also edit the bibliographic information, if needed, and add notes and tags right in the application to help move your research along.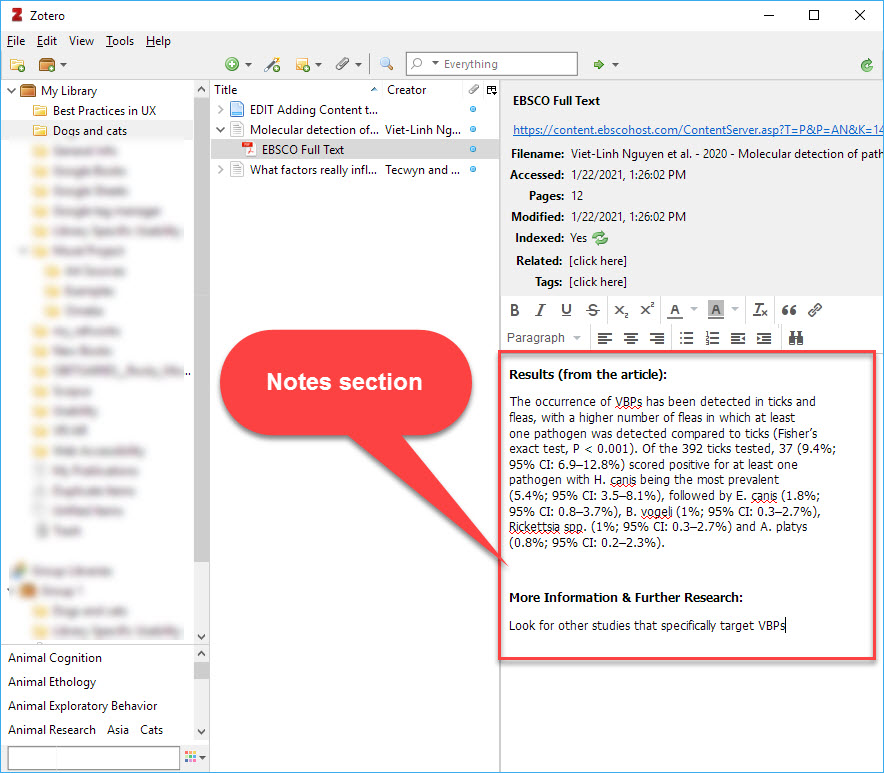 3) Sync across your devices

Because this tool is so powerful, it is recommended that you download the desktop version to take advantage of all of the features. But if you work across devices you can install the application and sync it so you can always be up to date with all of your resources.
There's also a cloud-based option available by creating an account through Zotero.org which will allow you to save items to your online library if you do not have access to the desktop application. With this option you can view and access your sources from any device with an Internet connection.
If you've enabled syncing, once you return to your Zotero desktop application, the content will be there.

4) Share resources with others

Have a group project where you need to share resources or collaborate with others? You can create a public or private Zotero Group to share resources. You can add as many members as you need. It is easy to do and we have step-by-step directions available to set it up.
5) Cite like a pro

Integrating citations with Zotero is a snap. There are many different ways to use Zotero when you are ready to write your paper. It works with the leading word processors including Google Docs and Word. If you have installed the Zotero Connector, Zotero should automatically appear in the menu in your Google Doc.

When working with Word, install the Word Add-in which can be accessed from the Zotero settings menu.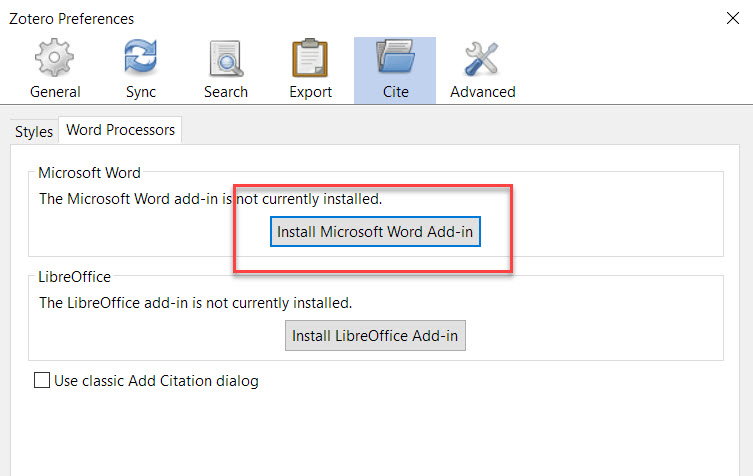 The final step is to be sure the appropriate citation style is selected. Using something other than MLA, APA, ASA, or Chicago? No worries, Zotero has almost ten thousand different citation styles from which to choose. Search and select the style you want and Zotero will add it to your Style Manager.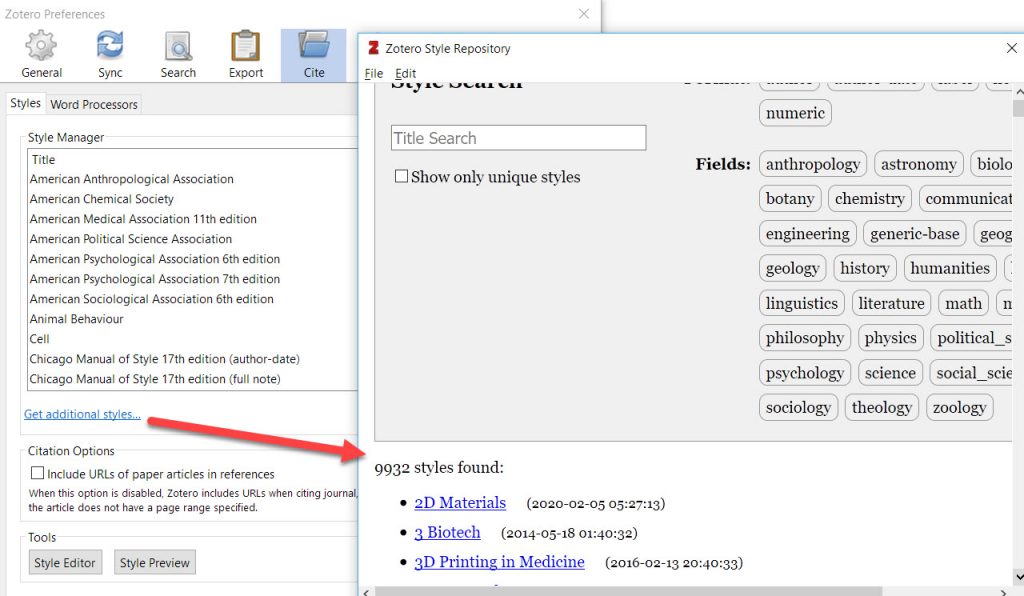 Once you select your citation style, you can cite sources using the style you selected to create a bibliography right in your document. If you need to create a bibliography for an email or a blog you can use Zotero's Quick Copy feature and drag and drop items directly into any program.
Zotero is a great tool for organizing and integrating your research. Check out the links below to get started today!