Congratulations to the library's Student Worker of the Semester, Annamaria Nderimo! We asked Annamaria a few questions to get to know her better and to give us some inside scoop about the library!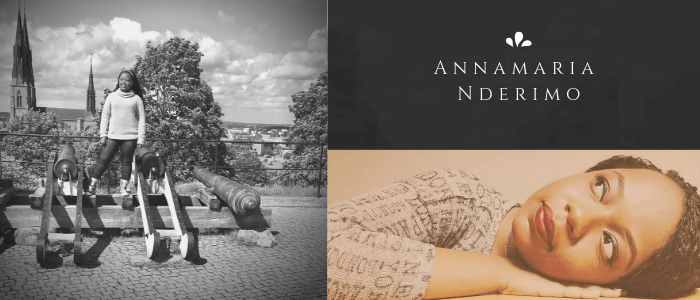 What is your major?
Major: Engineering Science
Minor: Mathematics
What do plan to do once you graduate from Trinity?
I plan to go to graduate school but I am also open to work as I pursue my master's degree if any work opportunities open up.
Where do you call home (where are you from originally)?
I originally come from a beautiful country in East Africa called Tanzania (United Republic of Tanzania).
What are your favorite hobbies?
My favorite hobbies include traveling, cooking, shopping, socializing-community work, church activities, volunteer work, and dancing.
What's your favorite part about working in the library?
My favorite part about working in the library is the ability to interact with different people and learn different skills from my supervisor. I believe these skills will come in handy once I actually get into the working sector myself.
This has helped me build up my confidence and become comfortable to chat with new people and interact with different people in the library. The library staff is filled with amazing, very kind and fun people to work with.
Even with my Engineering classes I am always excited to go to work every day to assist them with daily responsibilities I perform. I am always fascinated with how librarians have to do a lot to keep the library organized and help everyone who uses the library.
It takes a lot to make sure all new incoming books, journals, and newspapers are processed and issued — ready to be used by students, faculty, and staff  — and thus, as a student worker, I am more than happy to help keep our library ready for its users.
What advice or information would you share with students about using the library?
The library is an important hub of campus life where students can check out books, conduct their research, find a quiet place to study, and maybe even flip through a magazine.
The library can engage students with learning in many ways. The physical space itself is used to ensure that there are sufficient resources available to students, enough independent study areas, collaborative learning spaces and sufficient numbers of computers or wireless access areas. It allows distributed learning to take place, thus allowing access for external, distance and online students, and for more flexible kinds of learning.
Librarians also contribute to student engagement by providing expertise to students through formal workshops or tutorials and by providing guidance informally. Librarians help students learn the best ways to access and use quality information and resources, help them to enhance their study and research skills and explain how to use the latest technologies to enhance their learning.
Thus, it is a great place that is full of information and people (Librarians) that are willing to make it easier for students to access information which is beneficial to the students' academic success.